Announce the new host(s) that signed up.
Make it a big deal when someone signs up to host a party because it is a big deal! It is a lot of fun for them, and this is a step in the right direction for you to continue growing your business. To announce the new host, grab an engagement graphic from the theme they chose. This will allow the excitement to stir in your group while sending well wishes to the host.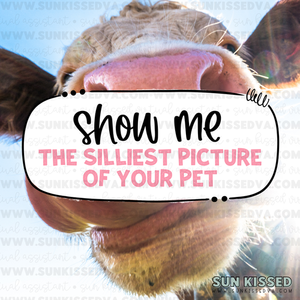 Sidenote: After your host closes a party, congratulate them back in your VIP group (since your party is held in another group) by announcing their total rewards or another accomplishment they achieved (such as 20 party guests or a high engagement party). This will give a chance for the host to potentially acknowledge the fun him/her had, which builds social credibility for the next person thinking about hosting.
how to incorporate mystery host party with content calendar
When hosting a Mystery Host party, you can do it one of a few ways while integrating with your matching Content Calendar:
Start the new graphic theme with the Mystery Host party. This theme will be fresh and new. Combine all of the excitement of this new theme with a week-long Mystery Host Tee Party. After the party is over, pick-up up the corresponding Content Calendar, changing out engagement graphics as required.
End the graphic theme run with a Mystery Host Tee Party. Also, you can run this party on the backend of the theme. You have warmed them up for weeks in which they have been anticipating this party. Once this party closes, start your new theme the next day on Monday.
Run the party in the middle of your content calendar & replace one week of engagement with a Mystery Host Tee Party.
Change your facebook group cover photo
Even if you are sticking with the same theme, you will want to change your cover photo to fit your VIP group since the party ended. On your cover photo, include important details such as how to shop, upcoming events, or how to join your email list.
realign group members with weekly run product drop flow
There is a good chance a few new members will join during your Mystery Host Tee Party. They need to become more familiar with how the standard ordering process works. If you implement the Product Drop Organizer, you know Monday is a day to ensure everything is set for the week, which also makes a great time to recage your group. Four of the 20 products for the themed week will be released on Tuesday. Recycle the same post every Monday after your Mystery Host parties to explain how to order in your group.
Debrief the party
Take note of three things that went well and three that didn't work well. Then, choose one item from these six to do more or change for the next party. If you make a minor tweak each party you throw, it will take a little while before you have a system that works for your business from start to finish.
#turndownthehustle 
Plan next month's party
Next month will be here before you know it. Set a date for next month's party & if you have an idea of the theme, now would be an excellent time to set that as well. As the month goes on, things will come up in business, and you don't want to take any shortcuts while preparing for your monthly Mystery Host party.
Your entire audience is watching. Take advantage of these opportunities by showing up prepared!
so what
Your post-party procedures can make all the difference when celebrating new hosts, resetting your group, and staying ahead of the next party. 
Copy my debrief template below and share with the group about your Mystery Host party results:
Party Theme - 
Party Start Date - 
Party End Date - 
Total number of products offered -
Total Sales
Reward percentage - 
Total rewards dispersed to mystery host - 
Number of new hosts signed up -
Three things that worked -
Three things that need improvement -
One thing I will change for the next party - 
➡️ Share your Mystery Host Tee Party Debrief here by making a post. We would love to cheer you on or provide help if the party didn't go how you had planned.